do you like to draw or paint in your sparetime? come to our class on Sunday and enjoy!
***the children's painting lessons are reimbursed by a learning fee foundation (Stichting Leergeld Eindhoven) ***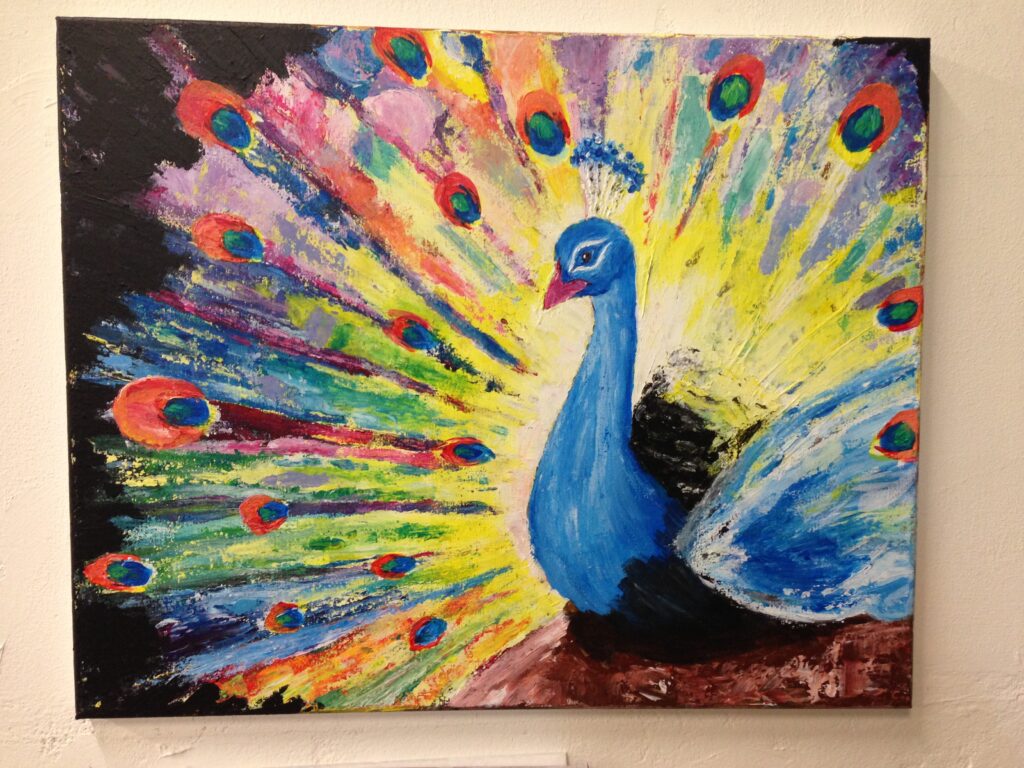 Discover peace of mind at our drawing and painting classes. Relaxed being busy with your passion: to paint and in this way forgetting problems and enjoying the moment.
You learn the basic techniques for drawing and painting. This can be indiviual, but also groupswise. Even so you can work on your own idea, or on provocating projects that will lift you up.
Bring your good mood and you are ready to go! After a wonderful creative time, you go home with an empty head and a relaxed feeling.
We like to quote the famous popular painter Bob Ross: " We don't make mistakes, just happy accidents"
The costs for art classes drawing and painting are 52 euros per 4 lessons. This includes the use of all materials in the atelier, except for canvas. You can buy this at a shop, or at the atelier
If you have any questions please let us know, we will be so happy to answer them. Click here for a contactform
Would you like to read about art?
The visual arts newspaper in the Netherlands …
The KunstKrant is the information newspaper about visual arts, exhibitions, galleries and museums. The KunstKrant, packed with information about the visual arts, is published every two months and is distributed throughout the Netherlands, Belgium and Germany. Every two months, everyone interested in art is informed of current visual art exhibitions through interviews, reviews, news, tips and an extensive exhibition agenda.
click to go to the site of The Kunstkrant. Have fun!